What is Wonderus?
Wonderus Slack Bot is a powerful tool that helps teams improve their efficiency by reducing knowledge gaps. This bot is designed to provide quick and easy access to important information, enabling team members to get the answers they need without having to spend time searching through multiple sources.
One of the key ways that Wonderus Slack Bot improves team efficiency is by providing a central repository for knowledge and resources. With Wonderus Slack Bot, team members can easily access important documents, guidelines, and other resources that are relevant to their work. This reduces the time and effort required to find the information they need, allowing team members to focus on their core tasks and responsibilities.
Another way that Wonderus Slack Bot improves team efficiency is by providing real-time notifications and updates. With this bot, team members can stay up-to-date on the latest developments, announcements, and updates within the organization. This ensures that everyone is on the same page and can work together more effectively.
Overall, Wonderus Slack Bot is an invaluable tool for teams looking to improve their efficiency and reduce knowledge gaps. By providing a central repository for knowledge, real-time updates, and collaboration tools, this bot helps teams work more effectively and achieve their goals more efficiently.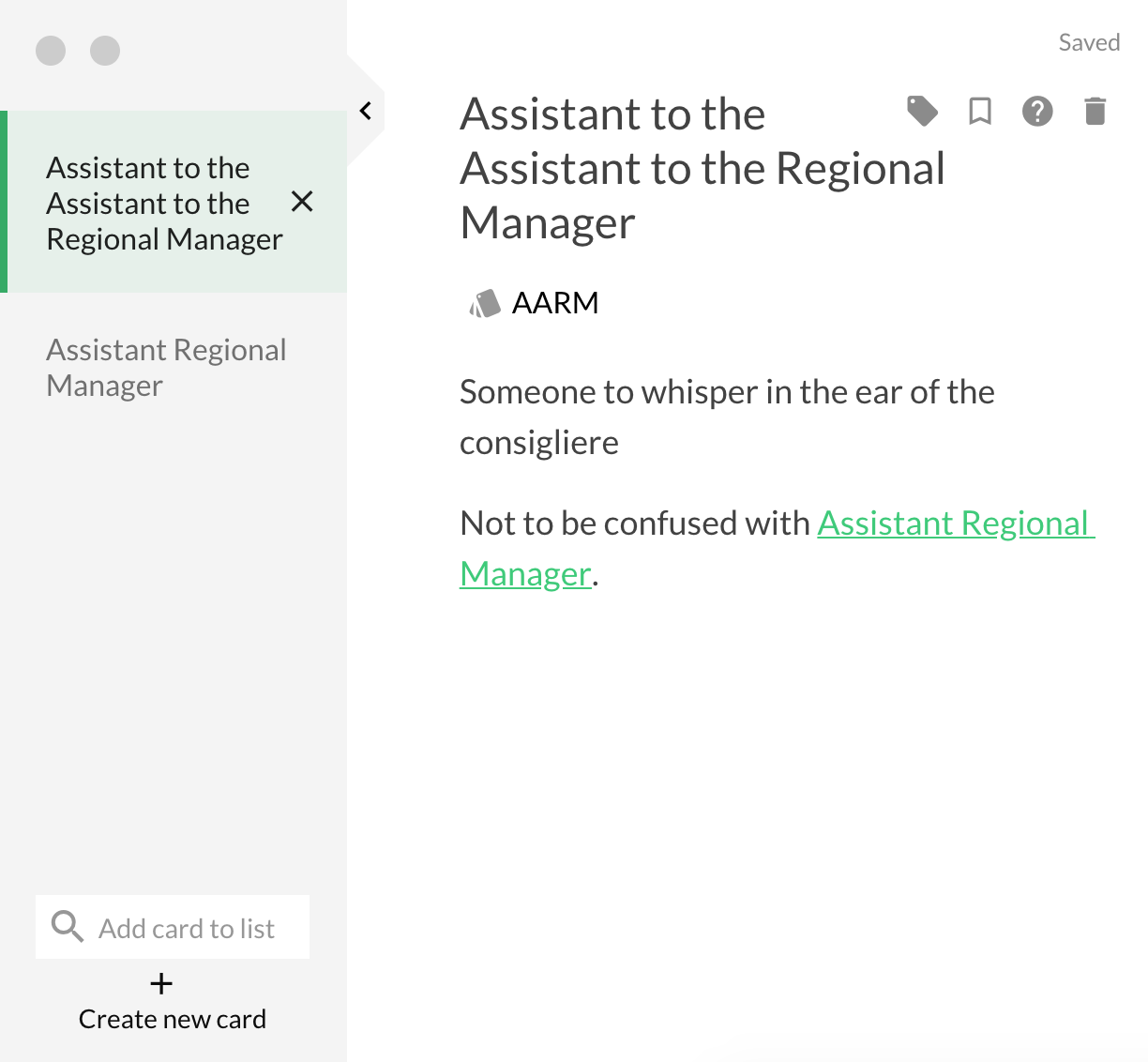 Quickly Create a Powerful Knowledge Base
Anyone on your team can add cards to your Wonderus knowledge base. Create content with a beautiful and simple text editor. Add common shorthand so team members can search by acronym or abbreviation. Link cards together and quickly switch between them. Make your entire knowledge base searchable through Wonderus, your Slack team, or in Chrome extension.
Support Desk
Reduce the tickets sent to your help desk by enabling active question and answer for your team. Admin's will receive a message where they can respond in Slack. Questions/Answers will show up in search results.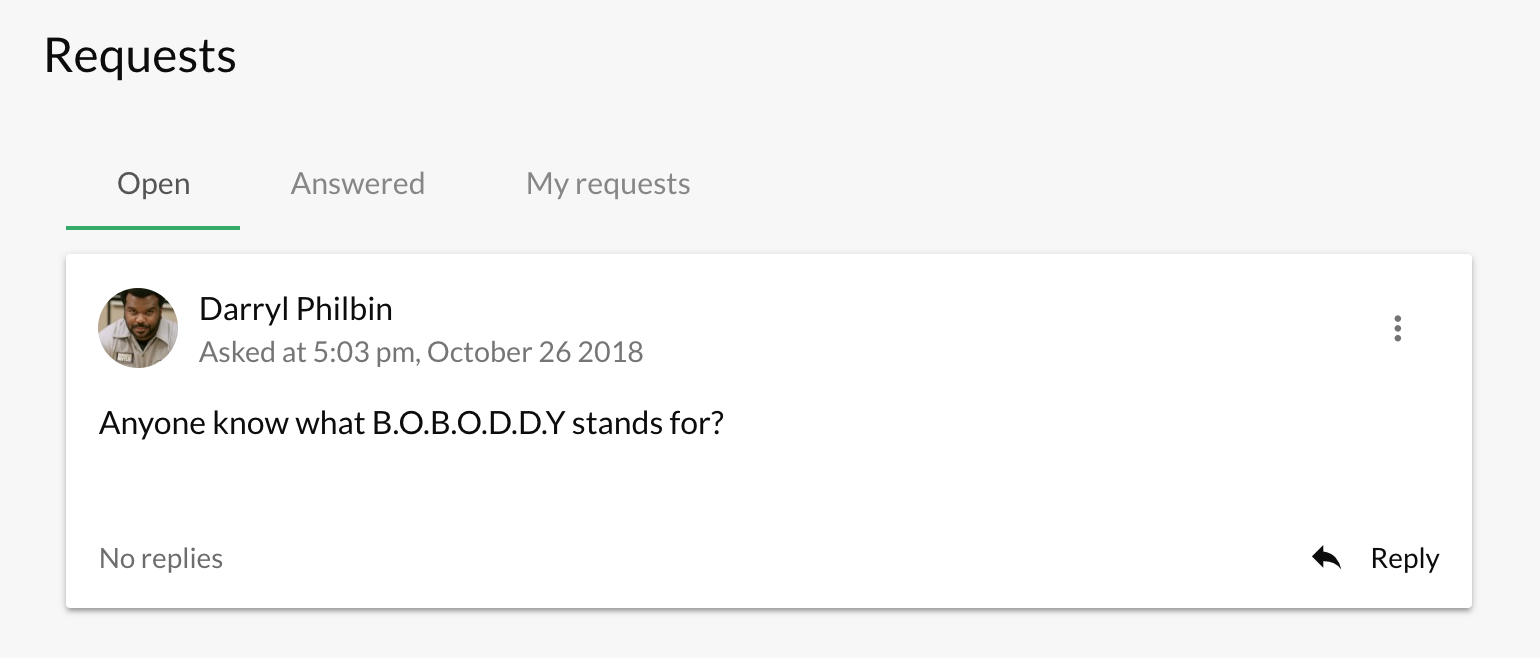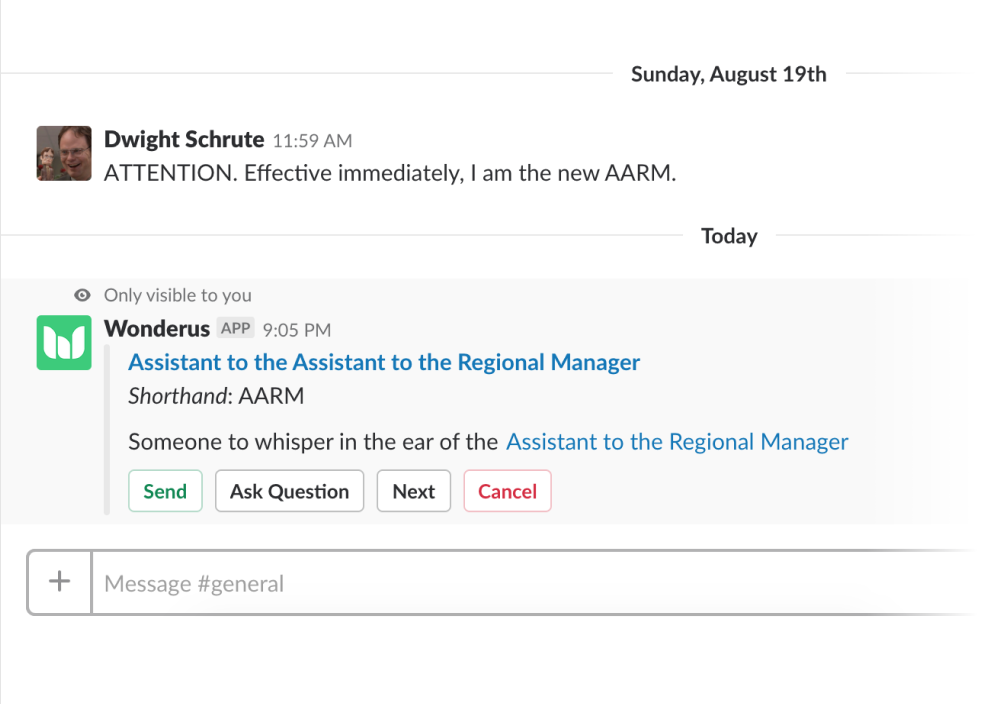 Knowledge In Context
Traditional wikis are broken. They require team members to switch contexts and are challenging to search.
Our Slack application makes team knowledge available where they're already working, just a slash command away.
Pre-Defined Content Packs
Hundreds of pre-defined terms and acronyms in Engineering, Sales, General Chat, and Timezones. Subscribe to them and instantly speed up your team. Getting data in just got easier.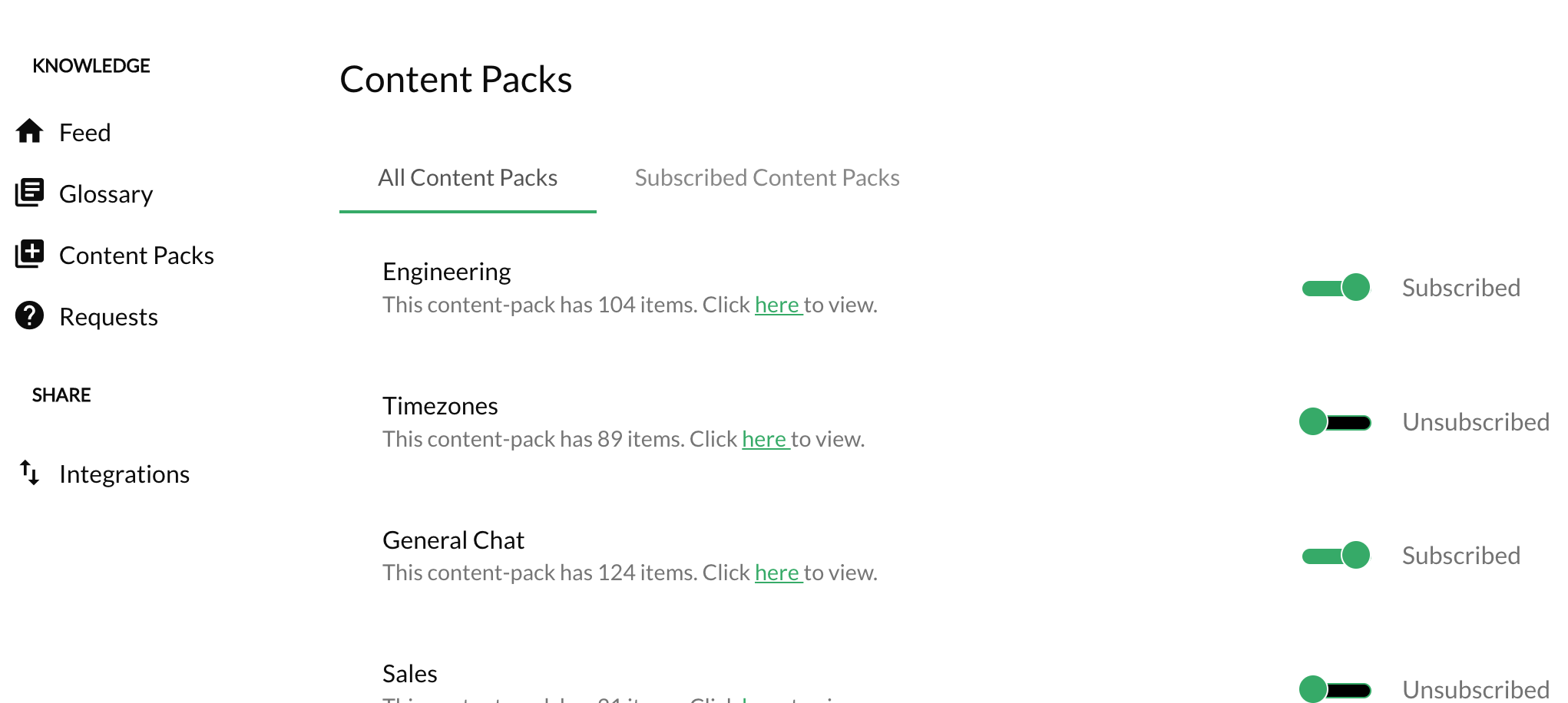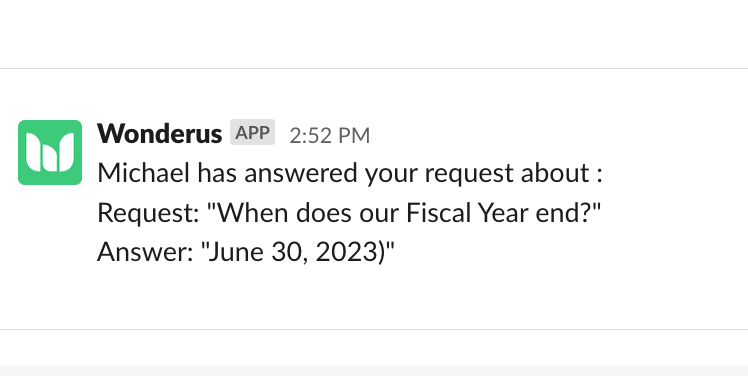 Get Answers in Slack
Get answers to your question right in Slack so you don't have to go searching.
Available Everywhere
Use the Wonderus Chrome Extension to access your team's knowledge base directly from your intranet, Google Docs, or just about anywhere else on the web. Your team members can just highlight text to search.