Onboard Faster. Work Smarter.
A modern chatbot and knowledge base ready to answer your company questions, accessible from Slack & Chrome Extension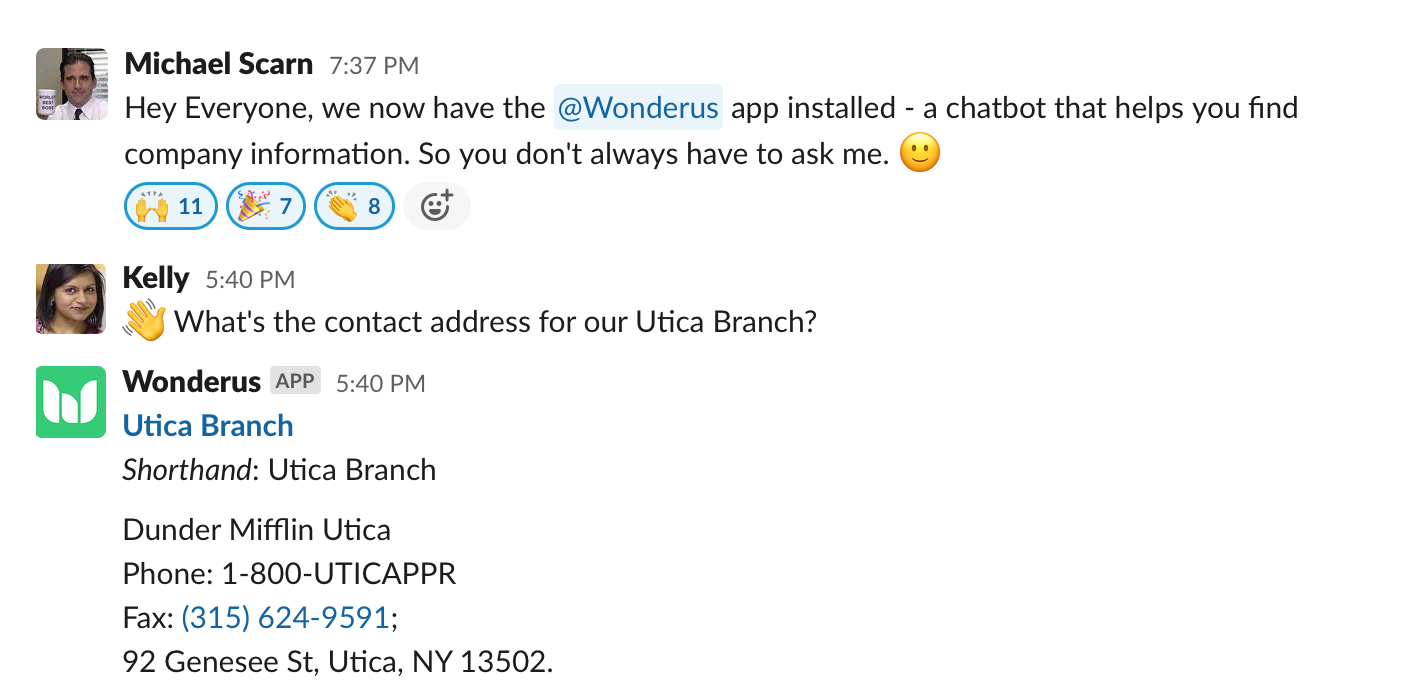 Reduce the tickets sent to your help desk.
Give your employees the right answer, instantly — without making them file a ticket. Shared knowledge base accessible from Slack or Chrome. Capture commonly asked questions and processes.
Find and fill gaps in your knowledge base.
Wonderus enables a ubiquitous language and an always-on data dictionary for all of your products and process. Make sure you know the most common issues slowing down your team. 
Crowd Source Knowledge
Reduce your workload by allowing team members to contribute to the data base right from Slack. Wonderus gets your newest and busiest team members up to speed with your team's unique language and knowledge.
"No one can actually remember all these acronyms and people don't want to seem dumb in a meeting, so they just sit there in ignorance. This is particularly tough on new employees."
– Elon Musk in Acronyms Seriously Suck